TIED TO A CURE VEGAS TRIP 2015
The annual Tied To A Cure Vegas Trip benefiting Children's Diabetes Foundation attracted a sold out group of 101 golfers. Each year Dan co-chairs the event with close friend Michael McDonald of McDonald Automotive. It's a 24 hour jet-away that includes private charter to Vegas, a golf tournament at the renown Shadow Creek Golf Club, a cocktail hour to follow and tons of gambling & Vegas fun back at The Bellagio.
Sponsors for this year's event were the following some of which to highlight include Exquisite Kitchen Design, Ekman Design Studio, Designs By Sundown and Xssentials, all close friends and partners in the Design Build Community. A special thanks to this group and every company that sponsored to make this year's event extra special.
Player Gift Sponsor: Audi of America
Post Golf Reception Sponsors: Exquisite Kitchen Design, Ekman Design Studio, Designs By Sundown and Xssentials
Golf Cart Sponsor: Urban Frontier
Breakfast Sponsor: Epicurean Group
Golf Lunch Sponsor: Escalante
The event was again a huge success pulling in $366,000 for the Foundation.
Hanger Pre-Party Photo Gallery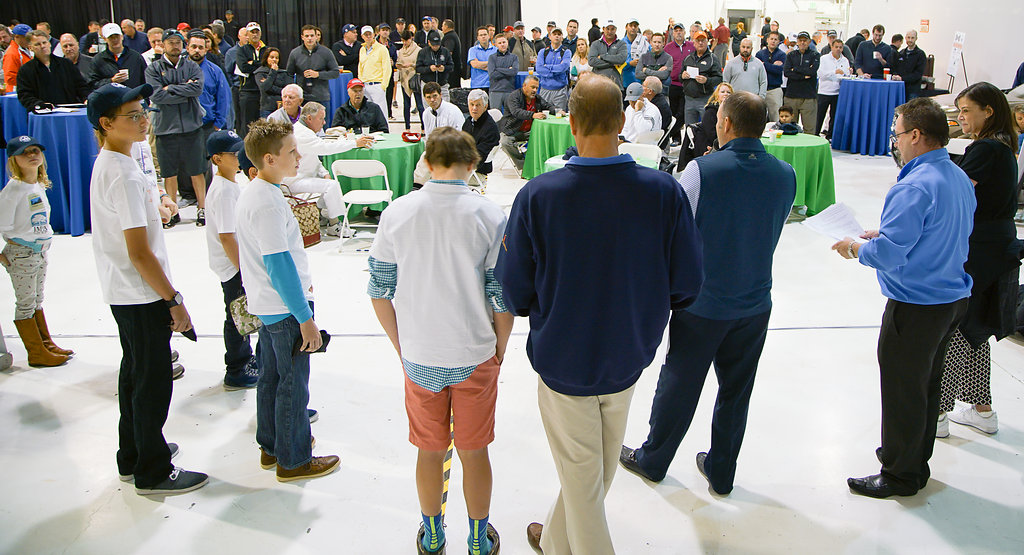 Shadow Creek Golf Photo Gallery
The featured child speaker was Robert Reinhardt. Robert was diagnosed on August 14th, 2013, one month shy of turning 8. He has been attending Barbara Davis Center since diagnosis two years ago. He loves to play basketball and is an avid reader. He is an active boy who enjoys being outside in nature.
Interested in getting behind this great cause? An easy way to contribute is to buy the special edition Diabetes bracelet from CJ Free. Bracelets are $25 and 20% of the proceeds will support the Foundation's mission to raise funds to support programs of research and clinical care at the Barbara Davis Center for Childhood Diabetes, and ultimately, to conquer this life-threatening illness. To purchase yours now click here.
For more information on the Children's Diabetes Foundation visit their headquarters on 4380 S Syracuse St #430, Denver, CO 8023 or contact Amanda Garrett Amanda@childrensdiabetesfoundation.org